News from Lady of the Sea
Click here to read our Newsletter!
---
MR. LARRY WEIDEL

The Board of Commissioners and Staff of Lady of the Sea Hospital send their deepest condolences to the family of Mr. Larry D. Weidel, who passed away on January 7, 2021. Mr. Weidel served the South Lafourche Community in many areas, and we were fortunate to have him serve as a commissioner on Lady of the Sea's Board of Commissioners. He approached his appointment with enthusiasm and interest, committed to ensuring that quality personalized healthcare was available locally for the residents of South Lafourche. Mr. Weidel will be greatly missed by his colleagues.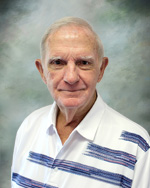 ---
Generous Grant Donations for Scholarships

Lady of the Sea would like to recognize and thank Charles "Mike" and Blanche Callais for their generous grant donations totaling $19,500 through the Community Foundation of Acadiana . These grants funded scholarships provided by Lady of the Sea to local students enrolled in medical, nursing, and allied health studies in the Fall2017 and Spring 2018 semesters.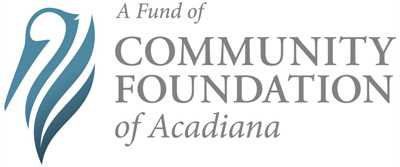 ---

Sudden Impact 2018

Lady of the Sea General Hospital recently participated in a mock fatal crash aimed at teaching real life lessons to teenagers at South Lafourche High School on Friday, March 23, 2018. Lady of the Sea and other first responder agencies through the Sudden Impact Program team up to help prevent accidents caused by impaired and distracted driving. For more information on the program, click here.
Click here to view pictures from the event in a slideshow.
---

Safety Circus 2019

Lady of the Sea General Hospital will hold its Annual Safety Circus on Saturday, May 4, 2019, at the Cut Off Youth Center from 9am - Noon. Admission is FREE, and it includes balloon art, face painting, hot dog and drink, safety stations, games, prizes, and more!
The Safety Circus event came about through the National SAFE KIDS campaign, which promotes childhood injury prevention by uniting diverse groups into local and state coalitions, developing innovative educational tools and strategies, initiating public policy changes, promoting new technology and raising awareness about many risk areas. At the Safety Circus, parents and children of the South Lafourche area learn how to prevent the most commonly overlooked hazards on land, water and in the home. The Safety Circus is usually held each year in early May, and admission is FREE. Some of the presenting partners in the past have been the Lafourche Parish Sheriff's Office presenting RAD Kids and Water Safety, the Les Artists du Bayou, the Kid Care ID program, Bayou Council on Alcoholism and ADAC with information on the dangers of Drugs and Alcohol, the LACHIP program, the Girl Scouts, Kids Trash Patrol, Lafourche Parish School Bus division.
---