News from Lady of the Sea
---
June is Alzheimer's and Brain Awareness Month.
Lady of the Sea is actively combatting the Mental Health Professional Shortage Area designated by the CDC.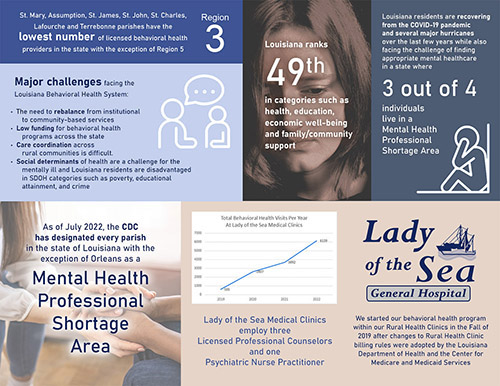 ---
Hospital Day at the Capital

Lady of the Sea Chief Clinic Officer Tad Lafont and Licensed Professional Counselor Mesha Rebstock represented our organization at Hospital Day at the Louisiana State Capital on May 23, 2023. The hospital representatives present were able to greet legislators, lobbyists and the public attending the legislative session that day. Members from each healthcare team were recognized by the assembly. The event's purpose was to draw attention to the vital role that hospitals play in the communities they serve.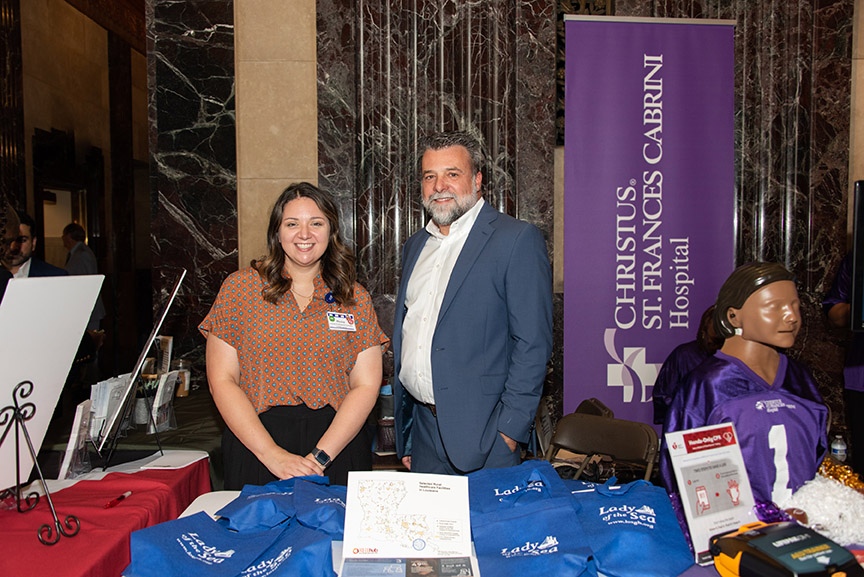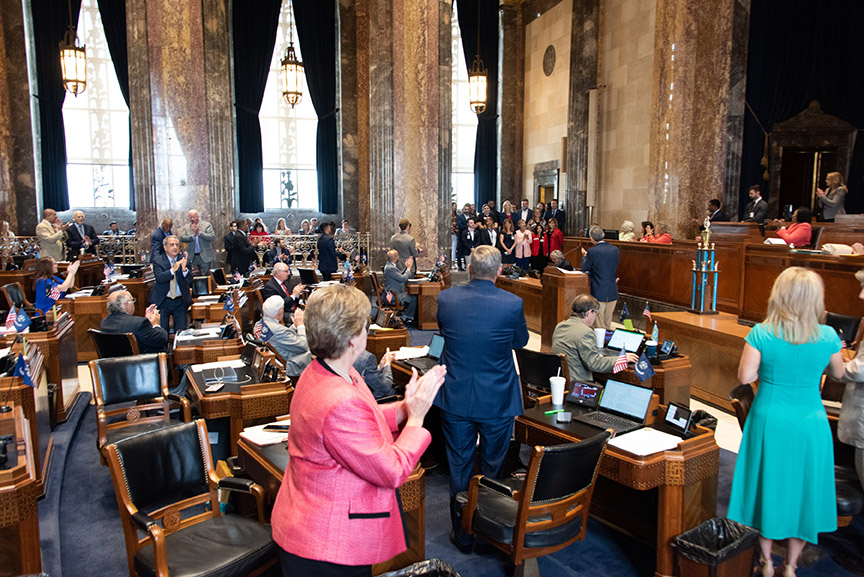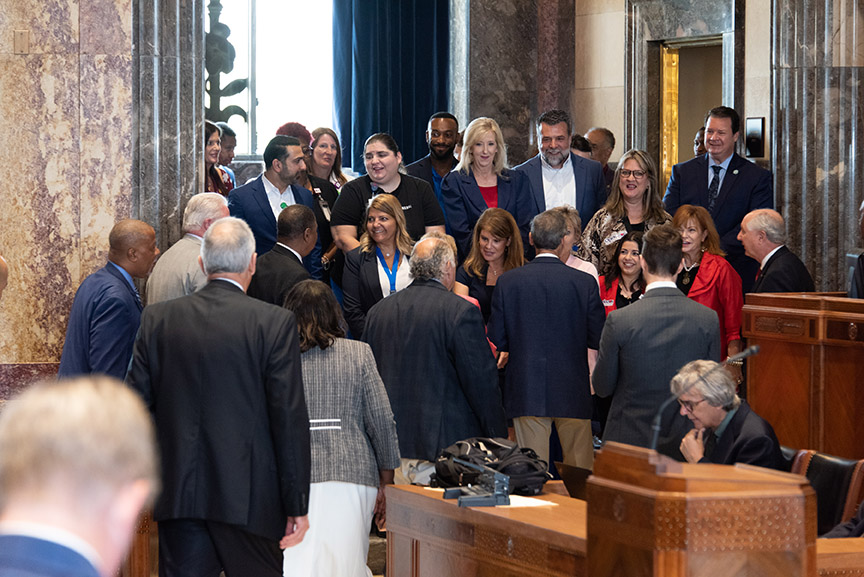 ---
---