LOSMC - Larose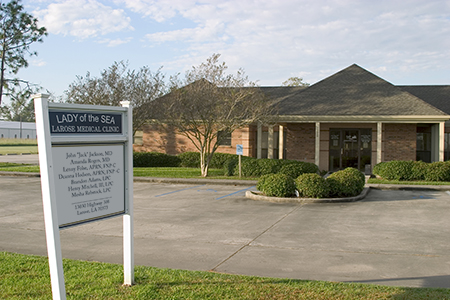 2018, 2019 and 2020 Press Ganey Guardian of Excellence Award Winning Clinic for Patient Experience!
Lady of the Sea Medical Clinic - Larose is a family medicine clinic seeing patients of all ages.

13030 Highway 308
Larose, LA 70373
Phone: 798-7000
Fax: 798-7021
HOURS:
Monday through Friday – By Appointment
8am - 5pm
PROVIDERS for Family Medicine:
Camille Callais Pitre, MD
John "Jack" Jackson, MD
Amanda Rogers, MD
Mr. Lenny Folse, APRN, FNP-C
Ms. Deanna Hodson, APRN, FNP -C
Mrs. Mesha Rebstock, LPC
(Limited same day access appointments available for all providers.)
Lady of the Sea Medical Clinic - Cut Off offers a WALK-IN After Hours and Weekend Care available from 5pm - 9pm Monday through Friday and from 9am-3pm on Saturday and Sunday.
"Everyone who works in our clinic is completely focused on the patient and what is best for them," said Camille Pitre, MD. "Our appointment schedules and provider availability are all focused on care coordination and management to ensure that our patients are receiving the very best health care available today."