Renal Dialysis Center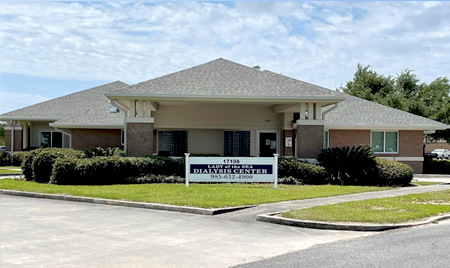 The Renal Dialysis Center at Lady of the Sea General Hospital provides hemodialysis and related supportive care to adult and geriatric patients with End Stage Renal Disease (ESRD).
We are located directly in front of the hospital campus off Highway 1 at 17108 West Main Street in Cut Off, Louisiana.
Our regular working hours are Monday, Wednesday, and Friday from 4:30 a.m. to 5:30 p.m.
For additional information, please feel free to contact the Dialysis Center at (985) 632-4900.