Tobacco Free Campus
On August 1, 2012, the entire Lady of the Sea General Hospital campus and LOSGH Medical Clinics became tobacco-free. Thousands of hospitals across the nation have gone tobacco-free like ours, prohibiting tobacco use anywhere on campus and parking lots. A 100% tobacco-free environment is part of our commitment as a healthcare organization to improve the health of our community.
This policy applies to all staff, visitors, and patients. Thank you for your help in providing a safe and healthy environment, and we invite you to utilize the resources on the back of this "I Can Quit" card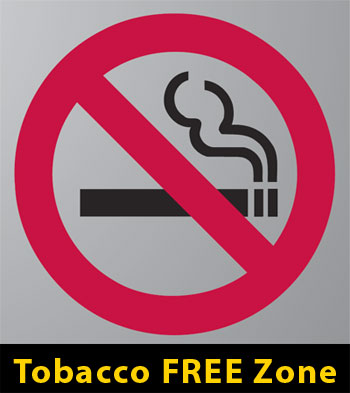 ---
Want to Quit?
See your family doctor for help or look at these other tips for quitting tobacco use:
Toll Free HOTLINES:
1-800-QUIT-NOW (Louisiana Tobacco Quitline)
1-800-642-0666 (Nicotine Anonymous)
WEBSITES:
www.quitwithusla.org (Quit Now LA!)
www.cancer.org (Great American Smokeout)
www.smokefree.gov (Instant message with specialist)
Download your "I Can Quit" card here. This wallet card can help you quit and reinforce your new healthy lifestyle. The card has statements about the commitment to yourself, tips for dealing with cravings, and how to be successful. More info at QuitWithUsLa.org. Directions for printing: This PDF document is two pages long. Be sure to choose "2 sided printing" so that your card will be printed on the front and back. Cut, then fold along the crease.
View the Benefits of Quitting poster here.