The Learning Center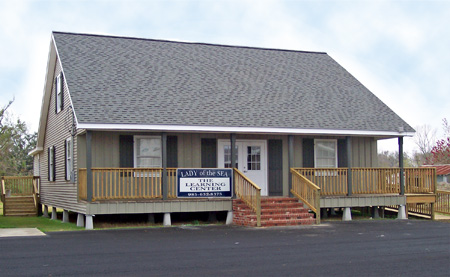 The main goal of THE LEARNING CENTER of Lady of the Sea General Hospital is to provide high quality education programs and health screenings for the people of our community. We offer many educational programs and medical services to the community of South Lafourche, and many events are free of charge.
(985) 325-9715
Check our CALENDAR OF EVENTS for the topic, date and time for Learning Center events!
---
Wellness Clinics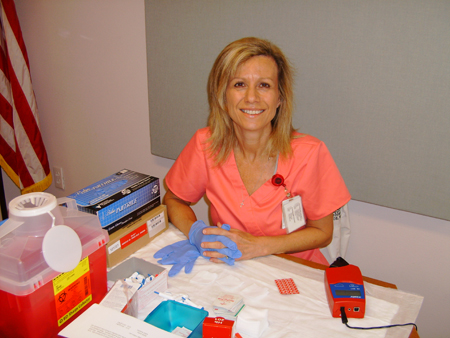 Lady of the Sea General Hospital hosts a monthly Wellness Clinic on the first Thursday of each month in The Learning Center, located behind the main hospital. Participant screenings each month include blood pressure, pulse, pulse oxygen, glucose testing, and weight. Wellness clinics are FREE to the public. Hundreds of individuals have attended our Wellness Clinics and have taken advantage of the FREE screenings available. The Wellness Clinic is a great way for patients to monitor their medical status.
Below is the schedule for bonus testing each month (subject to change):
JANUARY - Anemia
FEBRUARY - Cholesterol
MARCH - Blood Sugar
APRIL - Anemia
MAY - Blood Sugar
JUNE - Anemia
JULY - Blood Sugar
AUGUST - Cholesterol
SEPTEMBER - Anemia / PSA
OCTOBER - Blood Sugar
NOVEMBER - Anemia
DECEMBER - Blood Sugar
---
Lunch N Learn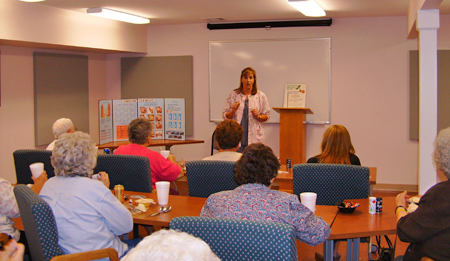 Lunch 'N Learn is an educational program held for the people of our community at The Learning Center building located directly behind the hospital.
Topics are presented on different subjects of interest. A meal and an educational seminar are provided free of charge to those who attend. Although Lunch 'N Learn is a FREE event, advance registration is required.
Many different topics have been addresses such as: "Proper Hydration of the Body", "Toast to the Holidays", "Diabetes, Diet and High Blood Pressure". Other topics such as "Knowing when to call your Pediatrician", "Cancer and You", "Eye Care", "Hypertension", and "Women and High Blood Pressure", "The ABC's of Self Esteem", and "Disciplining your Toddler".
The goal of Lunch 'N Learn is to provide continuing community education to all members of our service area on a variation of topics that may affect their health. (Go to top of page)
---
Her Health & What Your Daughter Should Know (also titled "Mom & Me")
"Her Health and What Your Daughter Should Know" is an annual symposium for mothers and their daughters ages 11 to 14 that explains health issues pertaining to young adolescent girls. (Go to top of page)
---
Intern For a Day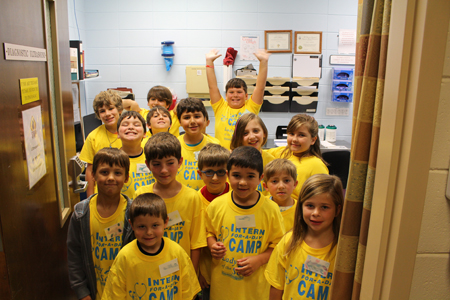 Spend the day in the life of a hospital worker! Intern For a Day is a one day camp offered each Summer for kids in grades 2-6. We provide various activities such as touring the hospital, healthcare career education, health information, and games. (Go to top of page)
---
Safety Circus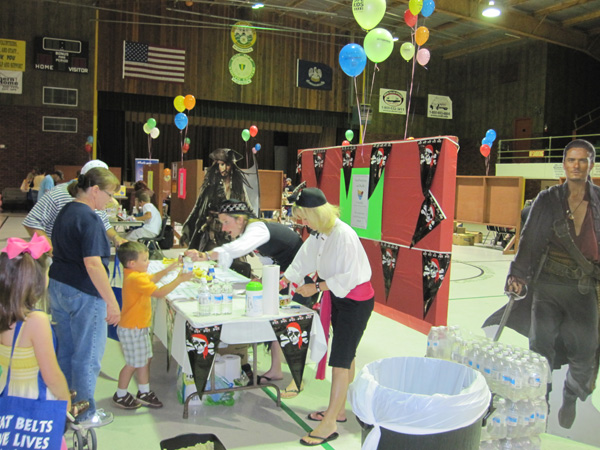 The Safety Circus is usually held each year in early May, and admission is FREE. The Safety Circus event came about through the National SAFE KIDS campaign, which promotes childhood injury prevention by uniting diverse groups into local and state coalitions, developing innovative educational tools and strategies, initiating public policy changes, promoting new technology and raising awareness about many risk areas. At the Safety Circus, parents and children of the South Lafourche area learn how to prevent the most commonly overlooked hazards on land, water and in the home. Some of the presenting partners in the past have been the Lafourche Parish Sheriff's Office presenting RAD Kids and Water Safety, the Les Artists du Bayou, the Kid Care ID program, Bayou Council on Alcoholism and ADAC with information on the dangers of Drugs and Alcohol, the LACHIP program, the Girl Scouts, Kids Trash Patrol, Lafourche Parish School Bus division. Please contact us for exact dates of the next Safety Circus. (Go to top of page)
---
Sudden Impact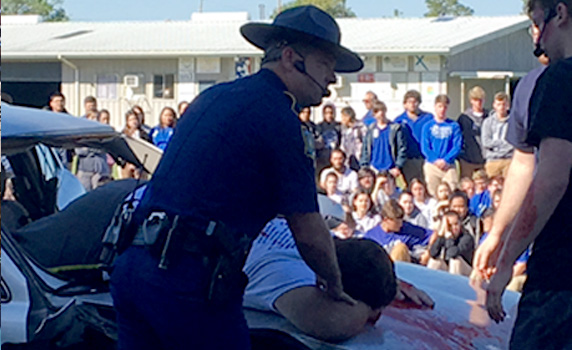 Lady of the Sea General Hospital participates in a mock fatal car crash aimed at teaching real life lessons to teenagers at South Lafourche High School. Lady of the Sea and other first responder agencies through the Sudden Impact Program team up to help prevent accidents caused by impaired and distracted driving. For more information on the program, click here.
---
Safe Sitter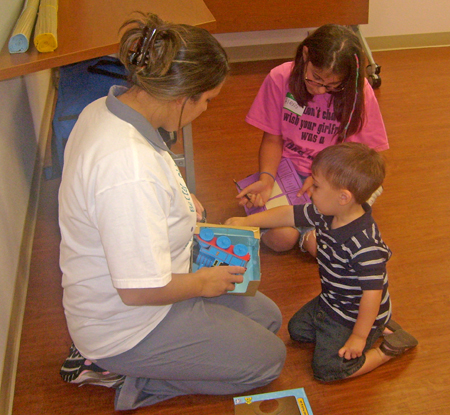 The Safe Sitter program is a medically accurate instructional series that teaches young adolescents how to handle emergencies when caring for younger children. Safe Sitter classes are offered to girls and boys ages 11 to 13.
The goal of Safe Sitter is to reduce the number of accidental and preventable deaths among children being cared for by babysitters. Thousands of young adolescents across the country have been trained by Safe Sitter to handle life-threatening emergencies. Lady of the Sea General Hospital has sponsored Safe Sitter classes for the past few years through The Learning Center.
Certified personnel teach all medical information. During the course, students get hands-on practice in basic lifesaving techniques so they are prepared to act in a crisis.
Safe Sitter participants also receive helpful tips to make them more confident care givers. They learn safety and security precautions such as what to do if a stranger comes to the door and when and how to call for help. They receive information on child development and age-appropriate activities. They also learn about the business aspect of babysitting.
To successfully complete the Safe Sitter program, the students have to pass a rigorous practical and written test to show that they have mastered the key concepts and have mastered the skills necessary to handle an emergency.
Lady of the Sea offers Safe Sitter classes during the summer months. (Go to top of page)
---
Car Seat Safety
Since most car seats for children are improperly installed, Lady of the Sea's Learning Center takes on the task of teaching proper car seat installation to prevent unnecessary injury to all vehicle passengers in an accident. Car seat fittings are FREE and available by a trained fitter. Lady of the Sea is a registered fitting station. No appointment is necessary, and hours are 8:00 AM to 4:30 PM. Our certified technician is also one of only two technicians in the region who is certified in Special Needs Seats. Please contact us for more information. (Go to top of page)
---
CPR Instruction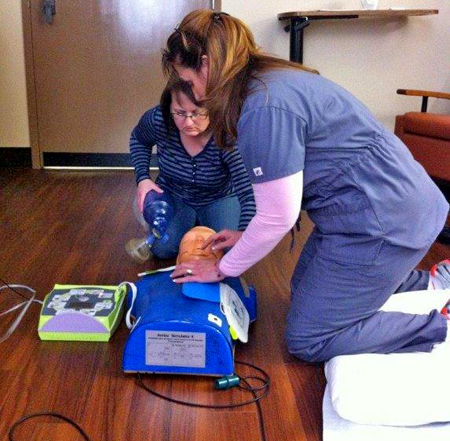 Lady of the Sea Learning Center offers CPR Instruction to all healthcare providers. Course is usually offered once or twice a month and last a few hours. Completion of this course grants you a two-year certification in CPR. (Go to top of page)
---
R.A.D. Kids
R.A.D. Kids is a basic awareness and self defense program for children aged 5-7 and 8-10. The program combines risk reduction education and physical defense training in hopes of preventing the abduction of children. It provides a consistent, structured, proactive curriculum utilizing fun, interactive exercises creating a dynamic learning environment. General safety topics include, but are not limited to: School Safety, Home Safety, Out-And-About Safety, Vehicle Safety, Personal Safety, and Physical Defense. R.A.D. KIDS is the most comprehensive program of its kind. At Lady of the Sea Hospital, the program is managed and taught by the Lafourche Parish Sheriffs Office RAD Kids presenters. R.A.D. KIDS was developed by a group of concerned parents, law enforcement professionals, and self-defense experts with the following objective:
"To provide educational opportunities for children and parents, concerning awareness and self defense strategies, instilling confidence and reducing the possibility of adverse physical control and/or harm." (Go to top of page)