Infection Prevention Department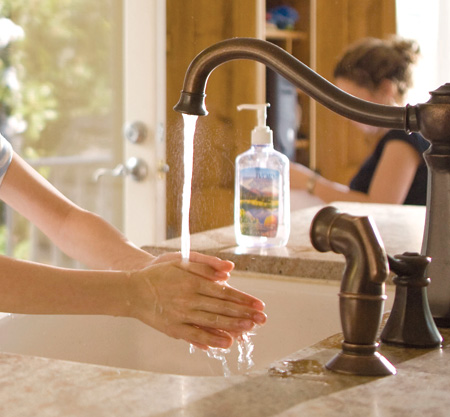 The Infection Prevention and Employee Health Department works diligently to manage community health and keep employees healthy so they can provide sterile, quality care. Please call 985-632-8371 for more information.
---
Recommended Health Immunizations:
ADULTS:
• Tetanus-Diphtheria Shot: Everyone needs this every 10 years.
• Rubella (German Measels) shot: If you are a woman who is considering pregnancy and you have not had a shot for German measles, you should talk to your provider.
• Pneumococcal (pneumonia) shot: Everyone needs this one time at about age 65.
• Influenza (flu) shot: Everyone over age 65 needs this every year. If you have lung or heart disease, diabetes, HIV or cancer you may need pneumococcal and flu shots before age 65. Health care workers may also benefit. Speak to your provider for guidelines on who cannot receive flu shots.
CHILDREN:
•
Polio (OPV or IPV):
At 2 months, 4 months, 6-18 months, 4-6 years.
•
Diphtheria-Tetanus-Pertussis (DTP):
At 2 months, 4 months, 6 months, 15-18 months, 4-6 years. Tetanus-Diphtheria (Td) at 11-16 years.
•
Measles-Mumps-Rubella (MMR):
At 12-15 months and either 4-6 years or 11-12 years.
•
Haemophilus Influenzae type b (Hib):
At 2 months, 4 months, 6 months and 12-15 months; OR 2 months, 4 months and 12-15 months depending on the vaccine type.
•
Hepatitis B (HBV):
At birth-2 months, 1-4 months and 16-18 months.
•
Chickenpox (VZV):
At 1-12 years.
---
Screenings:
ADULTS:
Talk to one of our doctors about getting screenings such as Hepatits B, Cholesterol, Colorectal Cancer, and Diabetes. We have certain screenings free each month through The Learning Center's Wellness Clinic.
WOMEN:
Little concern for yourself can lead to a big concern for your loved ones. Women over 40 should get an annual mammogram, 21 and older should get an annual pap smear, and 11-26 should consider the HPV vaccine.
CHILDREN:
Newborns should get the recommended newborn tests, so speak to your pediatrician to schedule the test. It is recommended that children get a yearly checkup with a doctor to catch underlying illnesses ahead of time and address any concerns appropriate to the child's growth.