CEO Message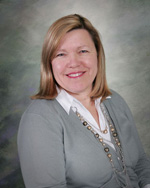 Hurricane Ida caused catastrophic damage to our community and to our hospital. Lady of the Sea continues its recovery as we relocate, renovate, and rebuild. Our staff did an amazing job in resuming health care and pharmacy services within 4 days of Hurricane Ida's landfall, and relocating and resuming Emergency services within two weeks of the storm. Additional services continue to be added and their availability and location are listed on our website.
Even though our services are located in different areas of our campus, our staff and their purpose remain the same – providing you quality care with compassion.
We anticipate the installation of our interim hospital beginning in February 2023. Our hospital services will once again be located under one roof, including inpatient care, emergency services, and diagnostic services. The interim hospital will be our central location until the permanent hospital is in place.
We appreciate your support and continue to work with you in our community's recovery.
Karen Collins
Chief Executive Officer